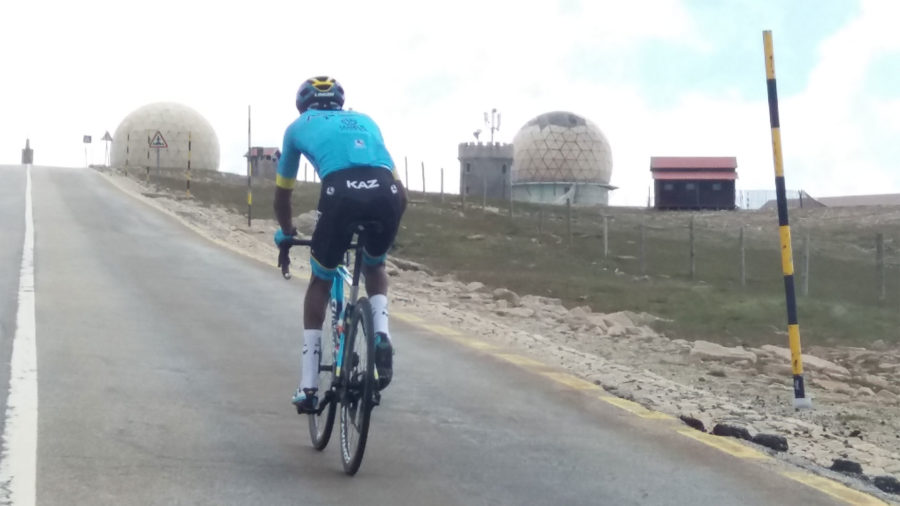 Merhawi, an Eritrean cyclist in the Serra
Merhawi Kudus is a young Eritrean, WorldTour cyclist who now resides in Portugal. We had the opportunity to interview him during his training period in Serra da Estrela to resume the post-confinement competition.
Currently on the Astana Pro Team, one of the best in the world, Merhawi charms us throughout the interview with his frank smile and enthusiasm for the country that welcomed him.
Today, Sunday, July 26, marks 5 years since the first two black African cyclists crossed the finish line at the Champs Elysées ending the Tour de France, they were Merhawi Kudus and Daniel Teklehaimanot, both from Eritrea.
Merhawi tell us a little about how you got into the cycling world and how a country like Eritrea has excelled in this sport.
Since I was a child I loved to ride a bicycle and admired national and international cyclists. Eritrea is a former Italian colony and the taste for cycling was one of the legacies of that time. Our youth follow our cyclists like other countries follow football players. Being a country with mountains and high altitude, that is why we can also say that our strong point in the race is the mountains.
Your team, Astana, has cyclists from several countries, are you the only African?
Yes, my colleagues are from Denmark, Belgium, Italy, Spain, Russia, Kazakhstan, and Colombia, I am the only African. At WorldTour (world cycling circuit) African representation continues to be reduced, but we think that there are all the conditions to increase our participation. More opportunities are needed for African cyclists to compete and train in Europe, I have no doubt about that.
With which Portuguese cyclists have you had more contact?
With Rui Costa, Nelson Oliveira, Ruben Guerreiro, Miguel Salgueiro and Marcelo Salvador, but I know all of them that participate in the WorldTour events. They are good cyclists with results that show the capacity of Portuguese cyclists.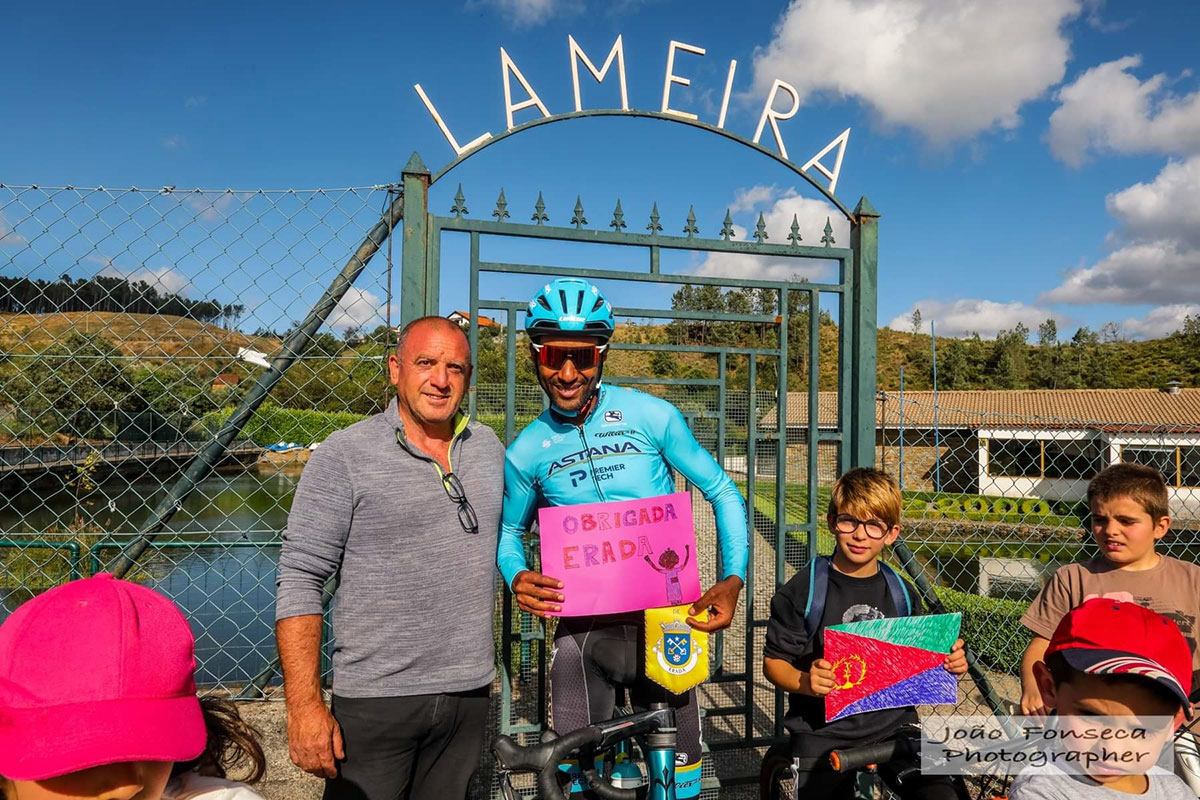 You have been training here in Serra da Estrela for several days, staying in the village of Erada, tell us what you think of the training conditions and the welcome you have had.
Without a doubt, Serra da Estrela is an excellent place to train. It has several steep climbs with different characteristics. In fact, I was positively surprised with the offer in terms of available routes. But in addition to the training that has been going very well, I have to mention the Portuguese hospitality that is unique. I had the opportunity to meet the children of Erada and with the population of the village, it has been a very enriching experience.
Cyclists have very strict diets, how can you follow the diet in Portugal?
Very easily, there is a huge variety of quality vegetables and fruits and I love fish. The fish in Portugal is amazing and of course the Cod, I love Cod in all ways. It is also easy because in general when I eat in restaurants there is always the flexibility to change the dishes if necessary. This is undoubtedly part of the Portuguese way of being, this hospitality and openness. I feel welcome and this is very important.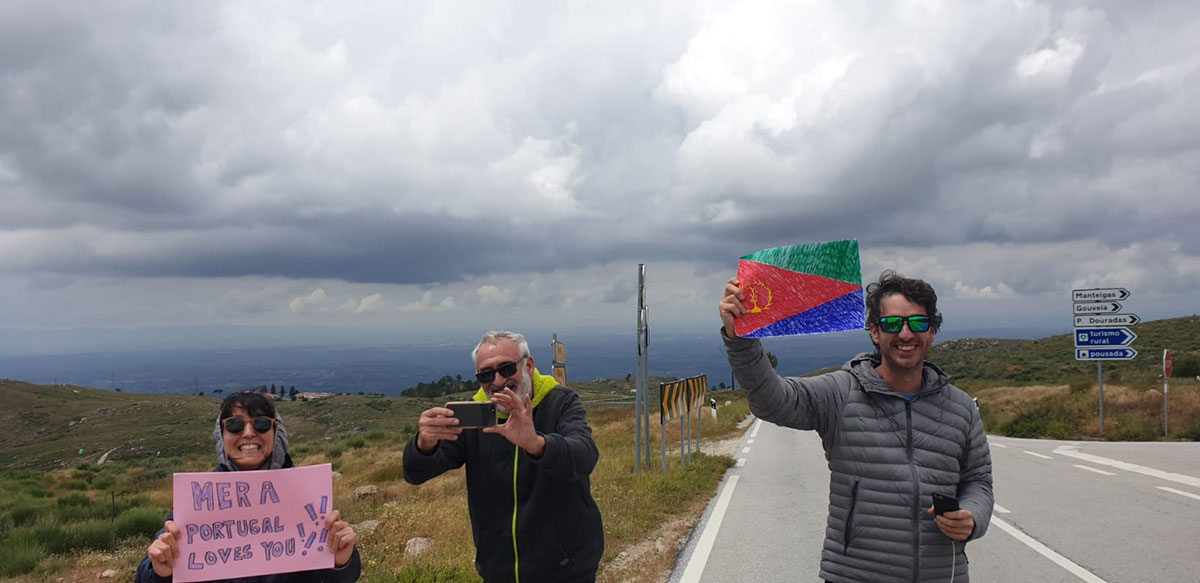 After this experience in Serra da Estrela and also training near Lisbon, would you like to participate in a Tour of Portugal?
Without a doubt I would like to participate, Volta a Portugal is very tough due to the heat but also because it is 12 days and the Portuguese teams are strong.
Have you been having difficulty adapting to the European lifestyle?
Life in Eritrea is totally different in almost every way. In Europe I have better technical and material conditions, training here requires another type of discipline and the way of life is also very different. Of course, I miss my family and friends, but in Portugal I already have friends even outside cycling, which helps me to integrate and overcome the homesickness.
What is your career dream?
To win a stage of a Grand Tour.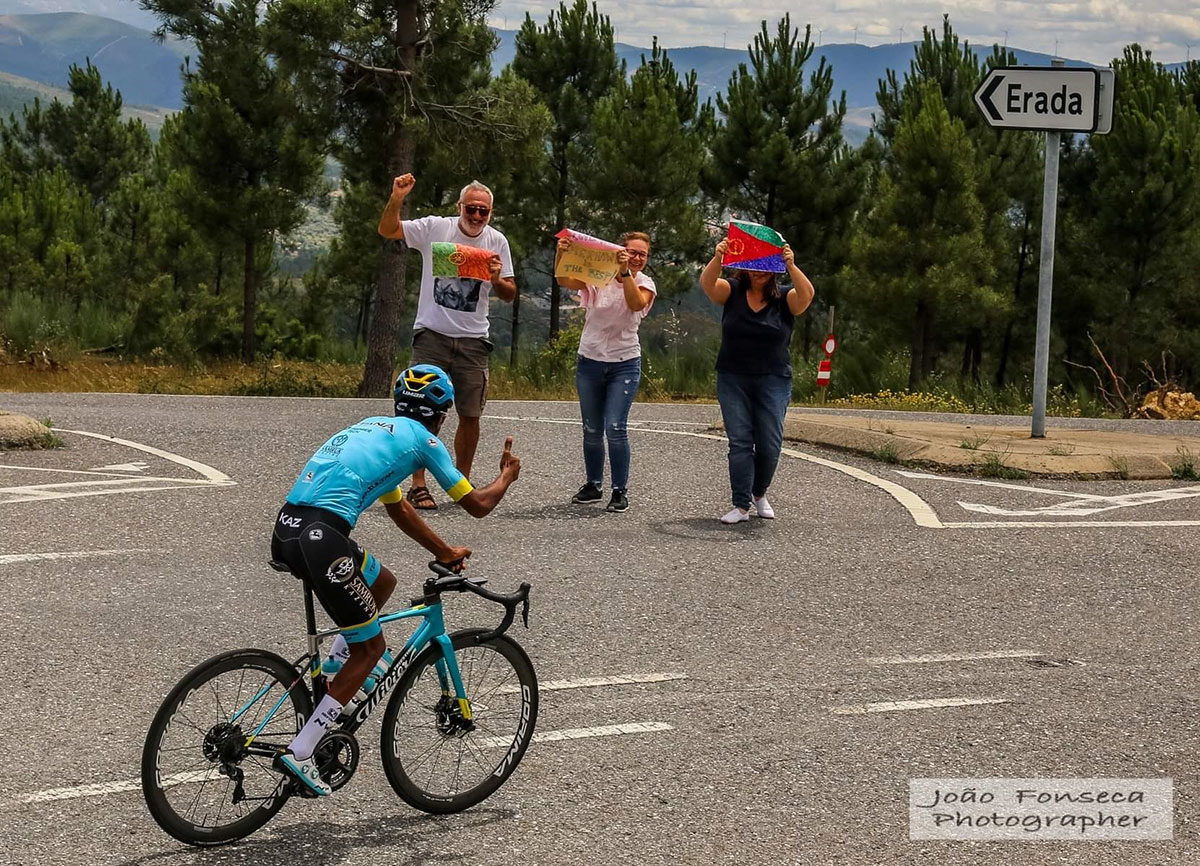 Mini CV Merhawi Kudus
Name
Merhawi Kudus
Date of birth
23/01/1994
Nationality
Eritreu
Profession
Professional cyclist
Cyclist since
13 years old
Represented teams

ASBECO (Eritreia);
World Cycling Center (South Africa and Switzerland);
MTN-Qhubeka;
Dimension Data;
Astana

Main results

1st Tour of Rwanda 2019;
2nd Langkawi Tour 2014;
3rd Tour of Turkey 2019;
National Champion of Eritrea 2018

Participations

Tour de France 2015;
Giro d'Itália 2016;
Vuelta a España 2014, 2016, 2017, 2018;
several participations in Classics "Monuments" and in World Championships
---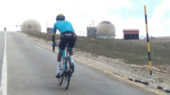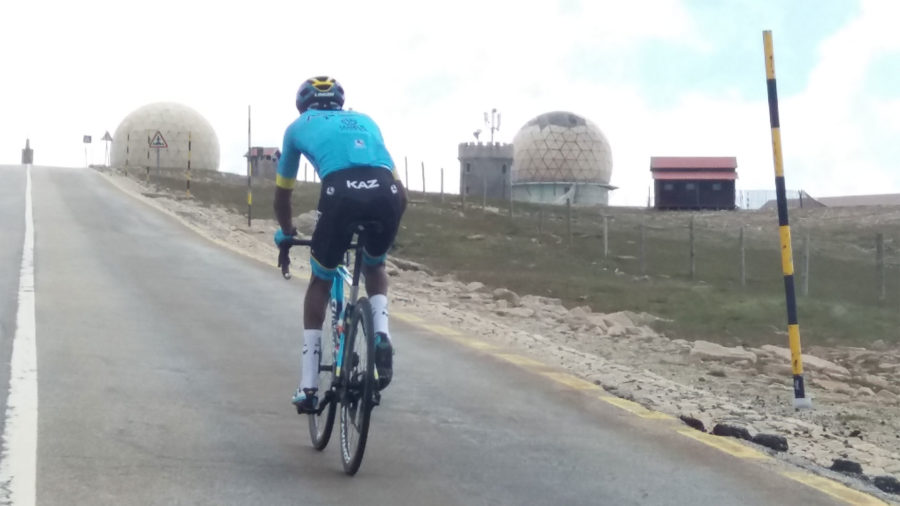 Merhawi Kudus é um jovem Eritreu, ciclista do WorldTour que agora reside em Portugal. Durante o seu período de treino na Serra da Estrela para retomar a competição pós-confinamento, tivemos a oportunidade de o entrevistar. Ver mais
---